The economy in Norway, as in a lot of other countries, are in a strange situation right now. We experience all time soaring prices in food and energy prices. At the same time, we must cool down the economy by raising the mortgage interests. So far this has not affected the prices of homes very much. August had rising prices in most part of the countries, in average they increased with 1,9%. The number of homes for sale the market has increased in august and will continue to increase. This is good news for the buyers, because lack of homes for sale usually means that the bids increase to very high levels. As you probably know we are practising open bidding rounds according to the auction principle in Norway.
It is expected that the home prices will decrease this fall when people feel the effect of interest rate effects. And the banks' lending policy will change according to higher interest rates. They are obliged to stress test that the customer can manage a 5% increase of interest. That means that people will get less money for their home buying and the bidding rounds will become much cooler.
Norwegian Home buyers are financing their home buying in all essentials by bank mortgages. Read more about home buying financing in Norway here.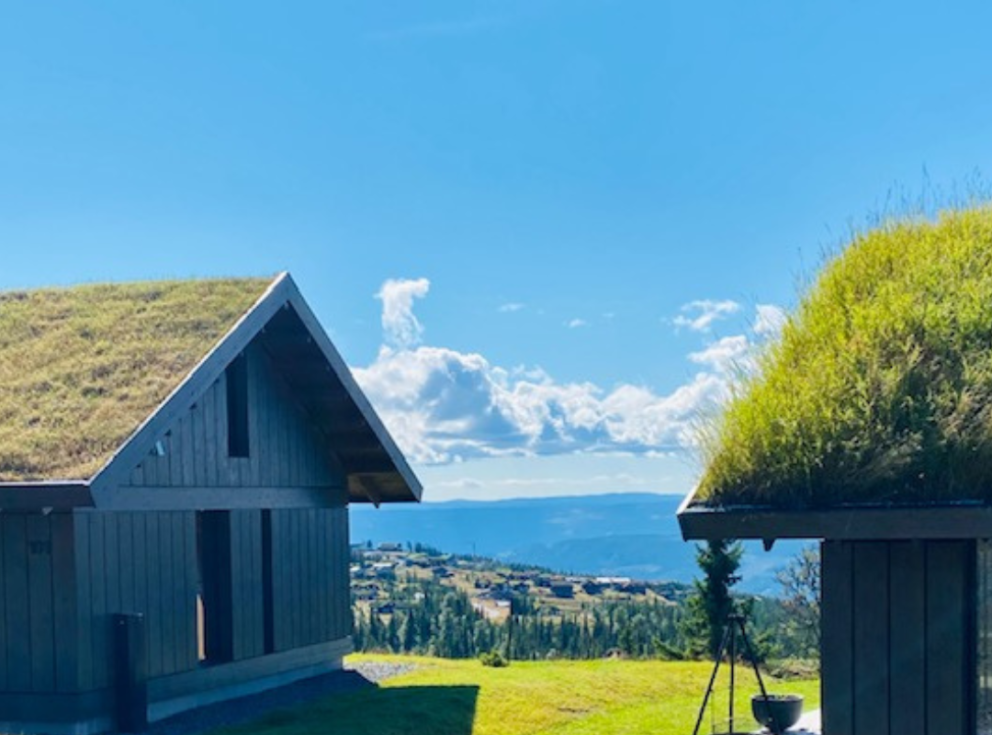 Big drop in the sale of cottages.
Norwegian people are crazy about cottages or "hytta" as we called it. Many people even have two cottages, me included. If you do not own one yourself, you may have access to one through your family. During the pandemic, the cottage sales were extremely high, both in volume and price. Now the sale has dropped by 45% – in volume. But not yet in price. But at some point, close to now, I think we will see a drop in prices too. So, if you are planning to buy a cottage in Norway this fall will be a good opportunity. And please ask me for help. The buying process is the same as for homes and there I am an expert. And as a cottage lover and user I have a good pulse on the holiday home market.
Sorry about all the economic talk in this blog. But in Norway the housing market is so depended on the economy in general. It will serve you well to follow to keep yourself updated on the market.
If you download my booklet about home buying in Norway you will get my tips about home buying and market updates direct in your inbox.
And I will do what I can do keep you in the loop here on the blog!
Best wishes