About boligdama
My name is Trude and I have 40 years of experience working with housing. From housing management, and real estate to the development and sale of new homes. In 2016, I started advising home buyers. I discoveredthat the frustration can be great out there: Buyers simply get far too little help and care in the buying process! Many people perceive that the broker is first and foremost the seller's representative. I am a trained real estate agent but only work as a buyer's party representative. So far, I have helped over 600 families to buy their dream home . Among them many english speakers. So far, none of them have regretted their purchase.
Do you want to know more about my and my business, read this piece.
The home buying in Norway is quite complicated for the buyer and as a buyer you have a big responsibility to check the sales material and the property itself before bidding.  The bid is binding and there are no regrets. This is is called the buyers duty of inspection and are regulated by law.  It is also difficult for the buyers to find the correct market price when bidding, because the tools for estimating property values are only availeable for professionals – like me:),
Please download my booklet to get a short brief on the home buying process in Norway.
Home buying consultant services:
Full consulting package home buying:
I will help you with the following:
Look for and suggest apartments that meets your desires and financial capability
Check realistic market prices on the actual objects
Look through sales documents and contracts, do research on all the aspects of the properties you are interested in
Participate in viewings of potential properties, make arrangements for viewings
Suggest possibilities for changing the apartment in order to meet your requirements.
Give you an estimate of the correct market price range for the property, and helping or representing you in the bidding round and negotiations
Helping you with questions regarding acquisition of the property and potential conflicts linked to the purchase.
Price  NOK 20.000 for the whole package.  No cure no pay,
That means that you only pay if we find a property together!
If you want help with some part of the process, for example checking the sales material or or other things related to home buying, I can offer you this for the price of NOK 1.200 per hour.
If you want to rent a house, I am able to help you with this process as well.  Please read this article, and contact me if you have other questions or need help.
CONTACT INFO:
Trude Larsen
T:         +47 950 37 330
e.mail: trude@boligdama.no
We can set up a digital non-binding meeting and go through your requirements and how I can help you in the process.  Maybe give you a nice offer 🙂
Or fill out the form below with and I will give you useful feedback for your house search !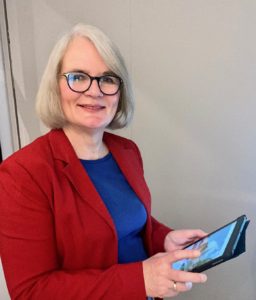 Want to check out your possibilities on the Norwegian Housing market?
Fill out the form below and send it to me. I will give you an assesment, free of charge and no strings attached!